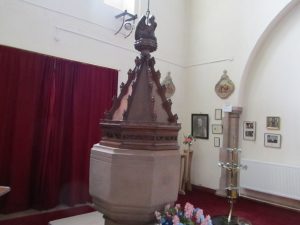 This is the Baptismal Font used for christenings
The carved lid shows a pelican in all its piety sitting on its nest.
Vote of light, stand which holds 19 tea lights. It was originally at Kinoull Abbey and was gifted to All Saints in 1996. Anyone can light a candle in memory of a loved one.